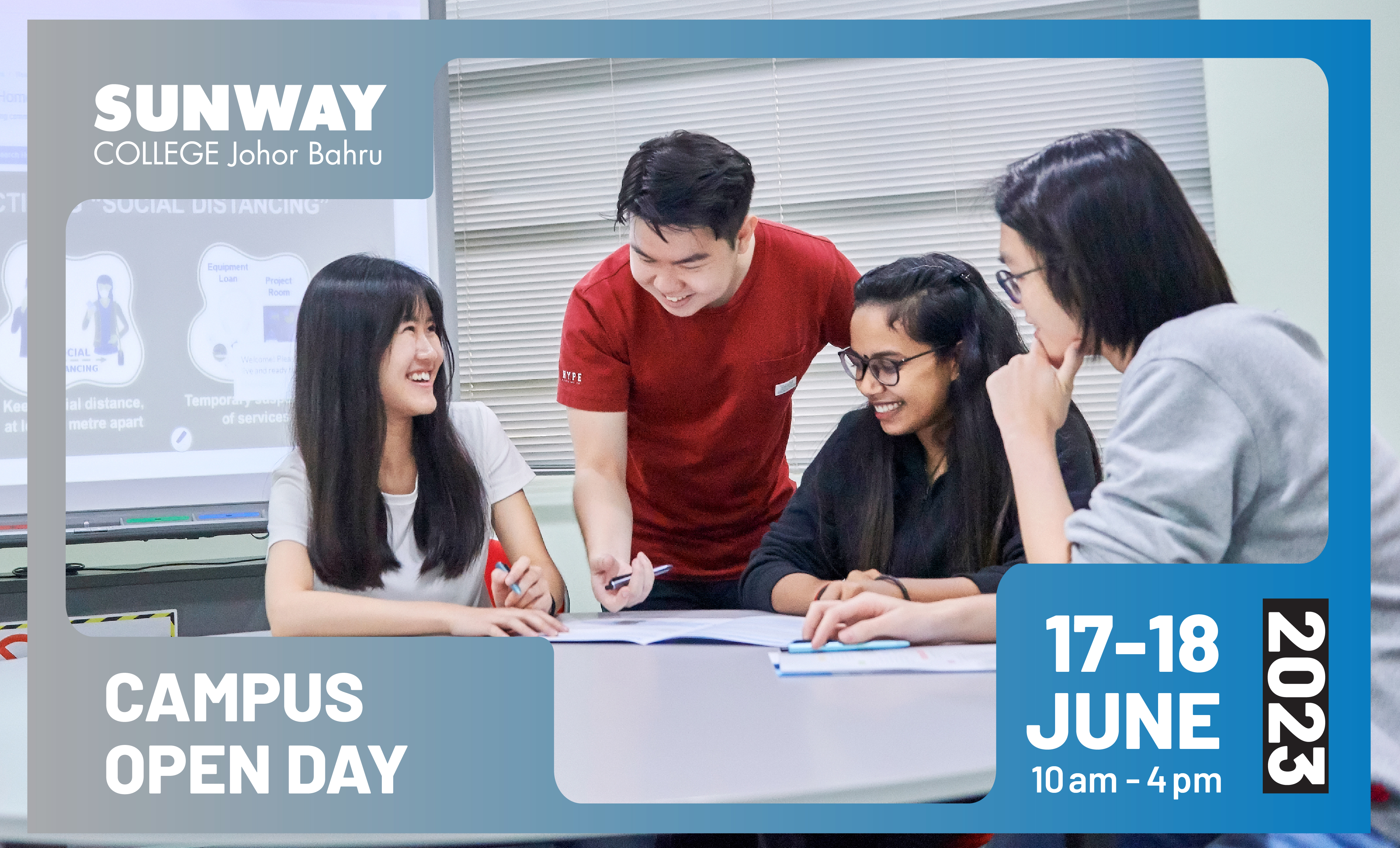 Open Day Highlights
Xperience Classes
Be our student for a day! Attend sample lectures on a variety of subjects to experience College Pre-U learning first-hand from our team of qualified and dedicated lecturers. Places are limited and on a first-come, first-served basis! Book your spot HERE.
Note : Exclusively for SPM/IGCSE school leavers
Campus Tour
Our Student Ambassadors will take you on a guided campus tour to view the teaching and learning as well as recreational facilities available. Each tour will take approximately 15-20 minutes and includes the main academic buildings as well as the Sunway College Residence (hostel).
Personality & Career Interest Assessment
Our guidance counsellors will help students to undertake a self-directed search personality profiling test as a tool to identify career interest according six occupational themes - Realistic, Investigative, Artistic, Social, Enterprising, and Conventional (RIASEC).
Personal Consultation
Still wondering how to navigate the crossroads after IGCSE, O-levels, SPM, UEC or STPM? Consult our education counsellors about options to match career goals, financial resources and academic results.
On-the-spot Scholarship Assessment
Bring your examination results for an on-the-spot assessment of scholarship or education bursary entitlement and find out more about other available financial aids.