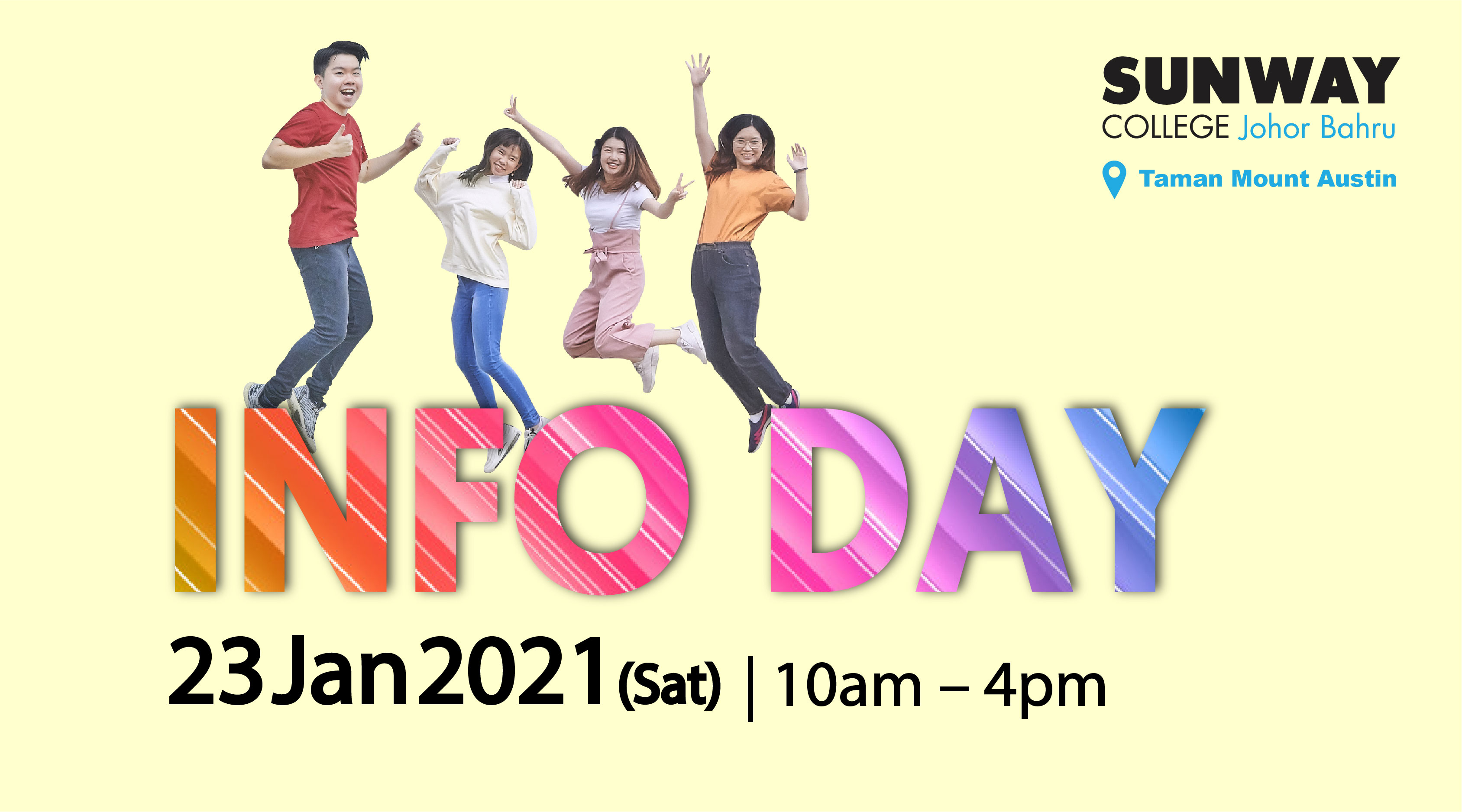 Highlights
Study for an Australian Business Degree in JB - the VU advantage! | 11am via ZOOM
What is the VU advantage? Attend the forum to understand the key features of each specialisation – Accounting, Banking and Finance, Management and Innovation and Marketing. Learn how the flexibility of the VU twinning model can help you save $$$ to secure the same Australian business degree.
JOIN HERE
What's Next After IGCSE? | 2pm via ZOOM
Prepare well for university by enrolling into a globally recognised Pre-U programme! Find out how students can bridge the gap and be university-ready, both academically and personally with the right pathway and an effective learning support system.
JOIN HERE
As an extension to Info Day, a special preview on Pre-U subjects will also be conducted for interested students (and parents) who wish to understand the key differences in the emphasis, delivery and assessment of each subject.
24 January, Sunday via ZOOM
| | |
| --- | --- |
| 11am-12nn | Pure Science (Biology, Chemistry and Physics) |
| 12nn-1pm | Mathematics (all variants) |
| 1pm-2pm | Non-Sciences (Business, Economics, Computer Science/Information & Communication Technology) |
JOIN HERE
Personality and Career Interest Test
Designed to assist students in identifying their personality-based career interest and understanding available education pathways to arrive at their career choices. Students will undertake a personality profiling test as a tool to identify career interest according six occupational themes - Realistic, Investigative, Artistic, Social, Enterprising, and Conventional (RIASEC).
Take the test HERE
Ask Us Now!
Still wondering how to navigate the crossroads after IGCSE, O-levels, SPM, UEC or STPM? Consult our education counsellors about options to match career goals, financial resources and academic results.