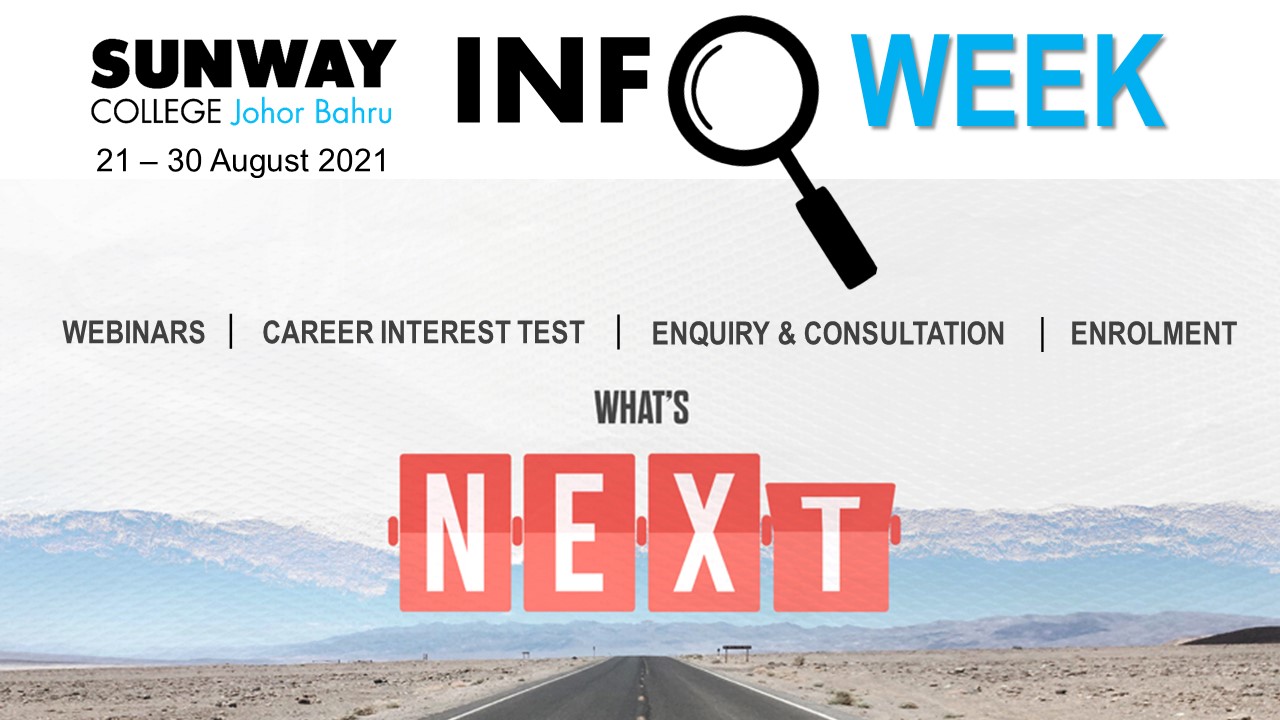 WEBINARS
CAREER INTEREST TEST
Designed to assist students in identifying their personality-based career interest and understanding available education pathways to arrive at their career choices. Students will undertake a personality profiling test as a tool to identify career interest according six occupational themes - Realistic, Investigative, Artistic, Social, Enterprising, and Conventional (RIASEC).
Take the test HERE
ENQUIRY & CONSULTATION
Still wondering how to navigate the crossroads after IGCSE, O-levels or SPM? Consult our education counsellors about options to match career goals, financial resources and academic results.
Book an appointment HERE
ENROLMENT
Contact our education counsellors for assistance with enrolment during the current restrictions or refer to our off-site application guide HERE




CONNECT WITH US!
SunwayCollegeJB